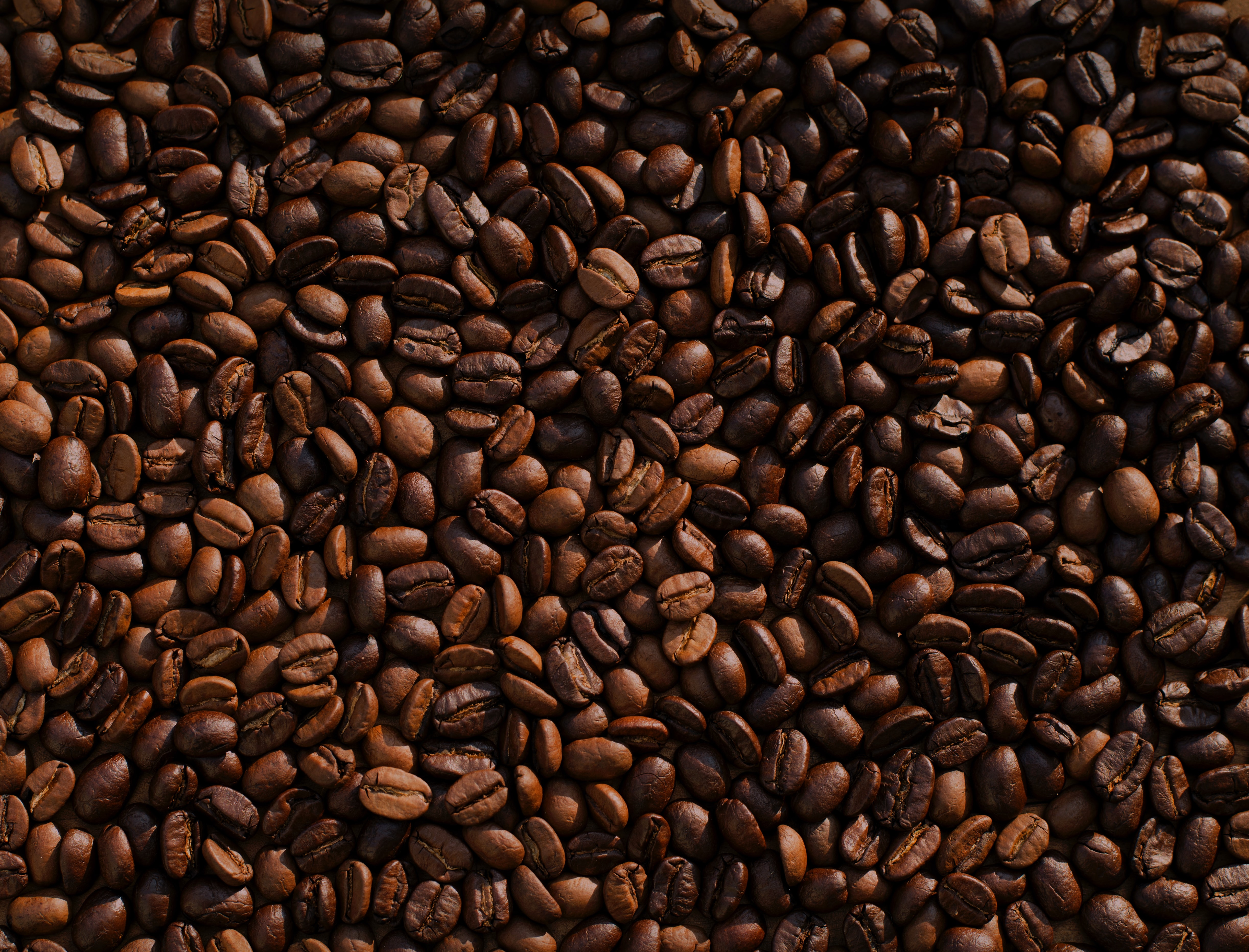 I usually don't write about my secret life of accounting, but this past week was a professional and intellectual doozy. My normal work week is about 40 to 45 hours of meetings, esoteric accounting principles and analyzing reams of numbers on Excel. Once a quarter though, all hell breaks loose in the accounting department and 60-70 hours are spent per person on closing up the books for the 10-Q. "Close week" basically means all the accounting (i.e. journal entries) that need to be entered before the general ledger winds up for the fiscal period. In the case of last week, I was working on the books for July, August and September 2020 - and for the first time, I realized how strenuous and chaotic "knowledge work" is.
This article might be extremely boring - like practicing boy scout shoelace knots while listening to C-Span - but I wanted to talk about the ups and downs of industry accounting, especially during high pressure times like close. For background, I graduated with bachelors and masters degrees in accounting and finished all my CPA exams before starting at Honeywell. Despite this shiny stamp of competence, I felt like a stupid headless duck during close week and at one point, was even googling the definition of an accrual. I realize that industry accounting is peanuts compared to Big 4 auditing and "busy season," but no accountant can escape the stress of monkey number crunching.
My close week began on Sunday evening, when I spent four hours running billing lag reports and prepping my checklist for Day 1 and Day 2 of close. Most of my role consists of pulling gigantic, unnecessarily clunky files out of SAP, the German-made ERP software, and molding the data into something business leaders can make decisions off of. The software is a throwback to 1970s computing and definitely looks like it - the user interface is awkward, an outdated powder blue and a far cry from the sexy systems we see today. Although it's easy for me to roast a multi-billion dollar company, SAP works as needed and keeps the wheels of a giant general ledger (and supply chain modules) oiled. Plus, once a company like Honeywell adopts an expensive ERP system like SAP, it's difficult - if not impossible - to switch at the drop of a jet engine. Also let's not forget, Honeywell is a 100 year old company; it existed before the birth of modern computing and was literally founded on air conditioning technology. It's interesting contrasting the scifi products we sell to customers (i.e. Honeywell Forge, flying taxis, smart buildings) to the archaic tech the company uses to operate internally.
Rant on SAP aside, I wasn't feeling overwhelmed at all on Sunday. My body was strung out from hiking half of Camelback Mountain and meal prepping for four hours, but getting ahead in work is oddly satisfying and soul cleansing. A note on the meal prepping - it is absolutely necessary when attempting to get through close week in one piece. I was getting neurotic with my ingredients and treating my boyfriend like a grimy sous chef, but the cooking itself was marvelous. We made peanut butter granola, banana bread, homemade whipped cream, pork stew, chana dal khichdi and two heads of roasted broccoli. My arms were spiced lead and my brain was watery, but I flicked on my computer at 2:30 p.m. and grinded until 6:30. Working on the weekend is a peculiar concept - you're not earning any overtime pay, but if you don't put in the extra hours, the rest of your regular (paid) work week is somewhat screwed. Having a yearly salary seems like an elaborate ruse - is trading monetary stability for unhealthy working hours worth it? I only have to work on the weekends once a quarter, so it's not a big deal to me, but it does make me question the way our American workforce is organized and glorified.
The real juggernaut of close week is Day 1. I'm feeling shudders just thinking about how I spent 16 hours staring at a computer screen on Monday. From 6:30 a.m. to about 10:40 p.m., I was intensely focused on my work and grinding away at my checklist until "Done" peppered the Day 1 spreadsheet. Despite the mental exhaustion and frequent swelling of hives on my face, I secretly enjoyed the sprint to accurate financial reporting. My belly was a sedentary sludge and I would get anxiety every time I saw a new "ping", but I also liked booking 20+ entries and being productive. I love these mental hoops, this hanging under a GAAP guillotine. My work during the day was lively, and I booked revenue, cost, and balance sheet entries. Without going into too much detail, I deal with high dollar balances and if I screw up one zero, that could potentially materially misstate the income statement.
I had practiced my Day 1 processes before, but finishing them under pressure and with ad hoc requests slamming me was next level. Working from home includes a layer of miscommunication, especially since I started remotely and haven't met most of my team in person. Although I knew what my job was, I did feel isolated from my team at times and desperate, like I had no idea what to do. My cool was temporarily lost (more on that later), and I think this anxiety/confusion would have been lessened if I was physically with other accountants. Ten clueless monkeys are better than just one lone Curious George, staring at the Work In Process account and thinking "What the fuck?"
Lunch was spent hunchbacked over Excel and dinner was a quick 20 minutes of pork stew and Chef's Table: BBQ. Miraculously, I wasn't super behind or having a meltdown - until my final process for the night rolled around. Trying not to mess up a multi-million dollar revenue entry is stressful enough, but combined with the late night and acute belly pains, I was having a moment. At 10:20 p.m., I started crying out of frustration because I couldn't get two numbers to equal out (cost/revenue per different reports). What is accounting doing to me?! My boyfriend tried to console me, but he was falling asleep and tired from coding for Zuck all day (hah what a cog). I gave up at 10:40 p.m but felt more determined than defeated. If there's one reassuring thing about accounting, the debits and credits always have to equal - and in that principle, I have unparalleled faith.
‼️ Tuesday ‼️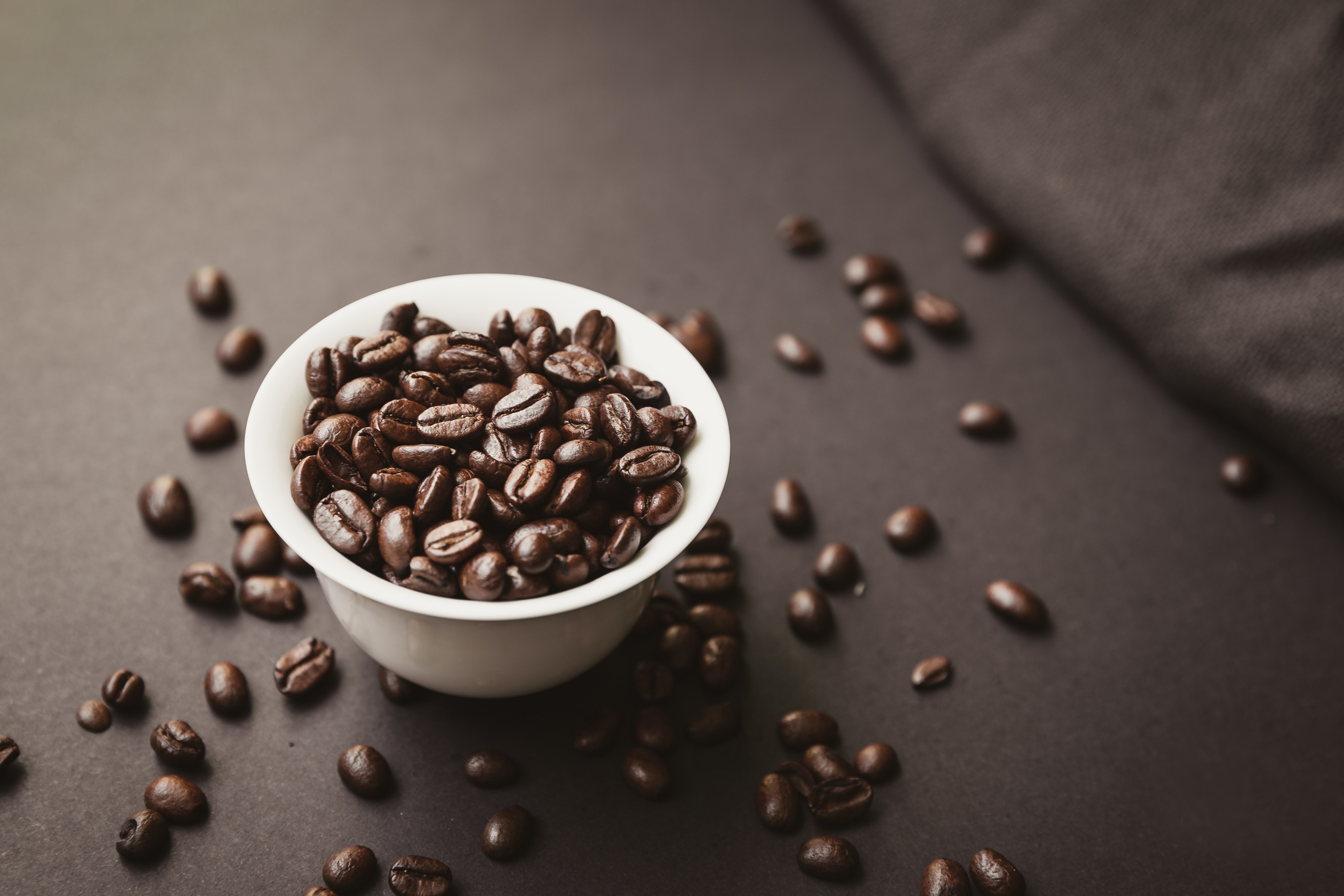 Another 12 hours of wrestling with numbers awaited me on Tuesday. I skipped yoga, I skipped my morning walk, and I mysteriously left my sanity in my bedroom. The report that induced tears the night before was solved in 20 minutes at 6:30 a.m….but that small victory was buried by the landslide of other issues that greeted me before my tea had cooled off. New entries slapping me from all sides - incorrect entries needing to be reversed and rebooked - accruals becoming obsolete as costs were posted when they shouldn't have been. My mind was seated on an electric swing, one that whips around in circles because the operator can't find the "off" button. Lunch and dinner were similar belly blurs, and I was more stressed out than on Monday. The only thing worse than booking incorrect entries is having someone question entries you thought were correct. Since I'm new to my job, I don't know what the hell is going on most of the time. And since I'm not in the office, the background information that comes through absorption and hallway conversation is missing. I cobbled together answers and faced ad hoc requests the best I could, but I was still clobbered by nighttime.
Again though, the stress was strangely exhilarating and drug-like, something I wanted more of. When Nikhil and I were taking a break in the grass (we like to rub our toes around), I was saying that I could feel new knowledge seeping into me. Learning, especially when you're thrown into the deep end, is pretty cool. I like working my way up to expertise, even if that means giving up hobbies and personal time a few weeks a year.
Corporate shill, at your service.
The good news is that I didn't cry on Tuesday (yes, I'm setting a very low bar for myself). I finished the day with a N00b IPA and lame episode of Gilmore Girls, letting the pork stew dribble down my numb chin. Working so much that free time is just an abstraction - what should be a reasonable person's reaction? My dreams were feverish and numbers were scrolling across my consciousness. My brain was marinating over the problems from the day and subconsciously trying to solve them through dreams. My normal aquatic dreams were displaced, and I was reviewing VBS code instead of canoes.
Wednesday was twelve more hours of questioning, substandard reasoning, booking Day 3 entries for revenue/cost (isn't it great that numbers change throughout close and you have to book the variance?) and starting the painful accounting reconciliation process. Don't get me wrong - having an accounting reconciliation that balances is better than sex, but it's irksome as hell if the numbers are off. This is why I was terrible at programming java in high school; when the compiler returned a useless error message, I would despair and turn into a giant bitch. Accounting is making me more patient though and "jumping the gun" with numbers isn't a great idea when hundreds of people affect one entry. The real world is built on collaboration and working in isolation is not realistic, even if we are in a pandemic.
Wednesday was stressful because I thought the bulk of my numerical problems were over. However, I was sorely mistaken because quarter end close means quarter end reporting for external investors - which is exactly what public companies like Honeywell obsess over. Metrics drive all decisions, so I had to input my quarter end data into gibberish templates and forms. I am learning the ropes but the ropes are thin and made of smoke that vanishes with each change in corporate reporting policy. Beers were consumed and accounts were reconciled, but the weariness of working 12+ hours was showing in my sleep. As soon as my head hit the pillow at night, I was out like a crashed Excel file (which happened plenty during the week, believe me). Even the man jerking off/groaning upstairs1 did not wake me up - I was in a catatonic state, my brain sucking up all the rest & vitamins it could for the next day.
Thursday was ten more hours of quarterly reporting and account recs. I love taking five minute breaks in the afternoon and soaking up the heat in the grass patch outside my patio. Dogs are playing around, my cheeks are burning and our toes lick the buzz cut foliage. Arizona is arid, but she is forgiving and healing when the mind needs sun to caress it. Give it life. Give it energy to spend five more hours getting prepaid assets and deferred revenue to equal out. My head has never been so malleable and contorted like Halloween taffy that's been left on a burning sidewalk. I did have some IPAs and commiserate with a fellow accountant on Thursday, but talking sapped all the energy I had left.
‼️ Friday Friyay‼️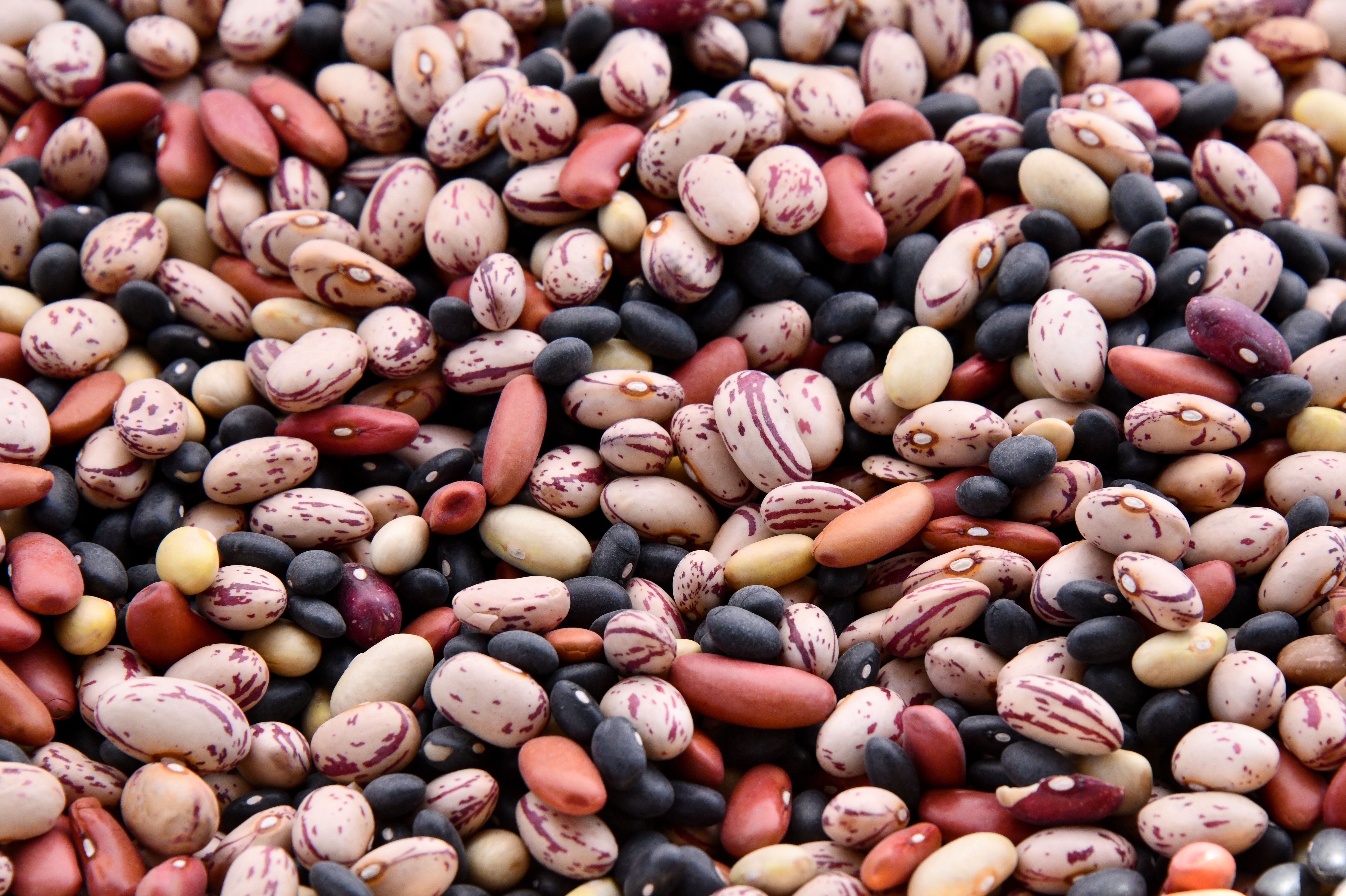 We made it! My joints were stiff because I hadn't done yoga for five days and I was high on copious cups of turmeric tea, but the jig was almost up. I only had one quarterly report and accounting reconciliation to finish when the VPN for all of Honeywell went out. A global outage on the last day of close? Even our networks and computers were tired, wheezing from all the stress. Talk about kismet though - I got to spend an hour on hobbies and finish up summarizing the Ariovistus chapter from The Conquest of Gaul. When the VPN woke up from its slumber, I checked off the stragglers on my close checklist and wrote "Close Week Learnings" for fun:
Close Week Learnings
Schedule heavy reports to run on autopilot during the weekends

Wait until all costs have posted for the quarter before accruing!

Working the Sunday before close and meal prepping is a must

Communicate with those you need files from way before close week actually starts

Critically think about the entries you are making; don't just spit out Excel numbers and be done

Please remember to take a shower :}}
And that brings me to the end of this long winded, boring article. Despite accounting not being my #1 passion, I still wanted to write about work because I do feel more fulfilled and engaged than I did two weeks ago. Accumulating knowledge is something I never want to take for granted, even if that knowledge isn't the most glamorous in the world. My work is a tiny fish and my feet are still damp from college, but I'm realizing that being a working adult is not terrible. In fact, the mind is finally free to expand.
---
Nikhil insists this mystery man has sleep apnea but come on. Who repeatedly says ahhh yeahhh every Friday night? ↩︎